Applications due Wednesday, December 15, 2021
New Show it Forward Livestock
Scholarship Program
This brand new scholarship program is designed to support Nash County participants in the Eastern Carolina 4-H Livestock Show and Sale. Recipients of this scholarship will receive $500, which can be used to purchase an animal, feed, equipment, etc. Each scholarship recipient will be expected to raise a minimum of $500 in contributions at the time of the sale to reimburse the scholarship program and "Show it Forward" for next year's recipients. Any contributions collected above $500 will be for the recipient to keep!
Show it Forward Application
Applications must be submitted to the Nash County 4-H office no later than



Mark Your Calendar
Updated Project Record Books
Are Due January 3, 2022
All updated project record books are due into the 4-H office on or before but no later than Monday, January 3, 2022.


Lambs,
G
oats and Swine,
Monday, January 10
th
2022 4-H Livestock Show & Sale
April 5th and 6th

Registration Deadlines
     

CLOVERBUDS


       Tuesday, March 1st


Visit our

website

for registration link and the weigh-in schedule or contact the Nash County office at 252.459.9810 for additional information.
Join the 4-
H
Exchange Club
Have you every wanted to travel to another state and meet other 4-H members?
If you missed the in November meeting - it's not too late - membership is still open. Sign up for the 2 year rotation - one year you travel to them and one year they travel to you. This is a great way to see states you have never seen.
Ages 14 to 18
CarriageCove222@gmail.com
or call the 4-H office at 252.459.9810
Save the Date!
Northeast District Winter Fling



Saturday, January 22nd


The Northeast District 4-H Teen Council is planning a one day leadership event on Saturday, January 22nd at the Northampton Cultural and Wellness Center from 10:00 am to 2:00 pm. More information about the event about workshops and cost will be coming soon.
Communication Education for Parents and Caregivers
Empowering Youth & 
Families Program
This program is designed to help family members build communication skills and also help parents and caregivers communicate positively.
This is a FREE program and has been developed and implemented by NC State University 4-H and funded by a Rural Health and Safety Education grant and SAMHSA
To sign up and learn more about this program please contact Adrienne Williams 252.459.9810,

send an email to

ADWill23@ncsu.edu or

visit our

website
to register.
Now Available


Blessing Box
Located at 1006 Eastern Avenue in Nashville
The Nash County 4-H Blessing Box is located on the southeast corner of the Nash County Arboretum in Nashville. The Blessing Box is a miniature pantry open to the public and is stocked with non-perishable food items, basic toiletries, baby supplies and anything else that might be considered a blessing to someone who finds themselves in need. The box is open 24 hours a day, 7 days a week. If you are interested in donating to the box please call 252.459.9810.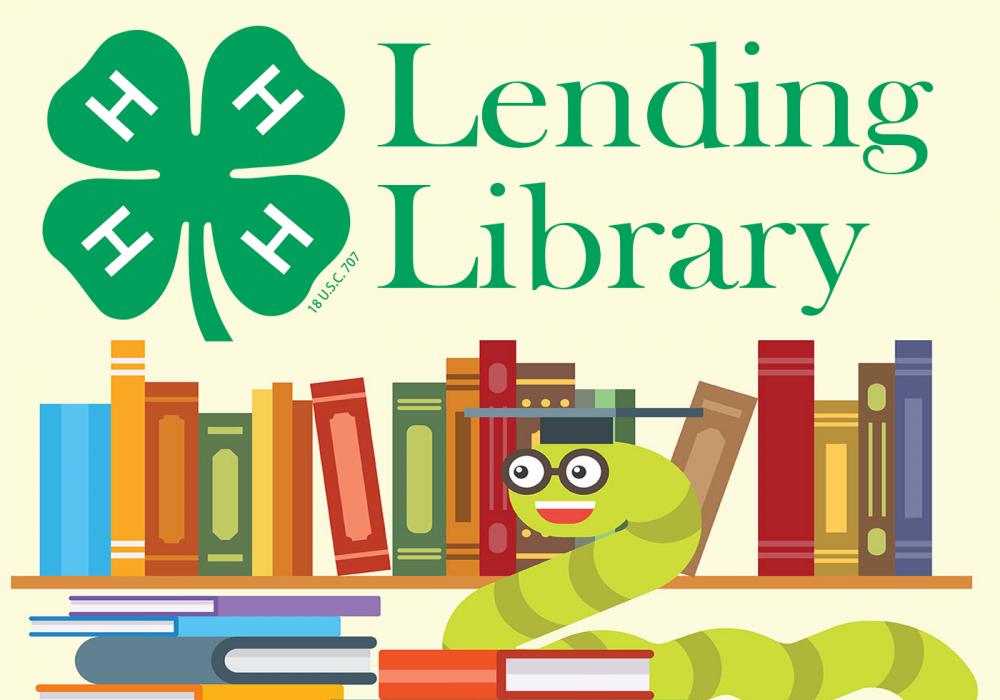 Now Open!
Nash County 4-H Lending Library
The Nash County 4-H Teen Clovers have set up a children's Lending Library outside the Nash County Agriculture Center in Nashville. The Lending Library has been set up for parents, grandparents or a caring adult to borrow books to share with their children at home. Simply pick up a book and when you are finished return it and pick up another one.

This library is available to the public.
NC State University and N.C. A&T State University work in tandem, along with federal, state and local governments, to form a strategic partnership called N.C. Cooperative Extension.